Drive Test
Requirements for Drive Test
Permit
Under 18 must have permit at least 6 month
Over 18 must have permit at least 30 days
Driving Education Certificate of Completion
Student under the age of 16 and 1/2 must bring the Driving Education Certificate of Completion
Champion welcomes other driving schools and parent taught courses for the driving test
Affidavit or Parent Present
The affidavit or parent present for students under 18 is only required when going to the tag agency after passing, not when taking the test.
NOTE
After passing the test students can go to a tag agency the same day! No extra paperwork is needed from Champion.
All drive test packages are done in the morning.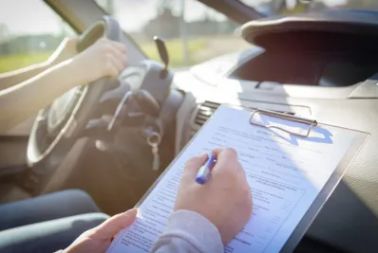 Students with an account with Champion, sign in to the Student Portal to Enroll and Schedule in a Drive Test package.
Packages Available
Due to lack of driving availability, all drive test pick-up options are unavailable until after summer break. Please check back later to schedule any of the bronze, silver, or gold drive tests with review options. Students still have the option to do the 30 minute review or 1 hour review with a test! Thank you and drive like a Champion!
Drive Test with 30 minute Review (Recommended Option)
$90
Drive Test with 1 hour review
$130